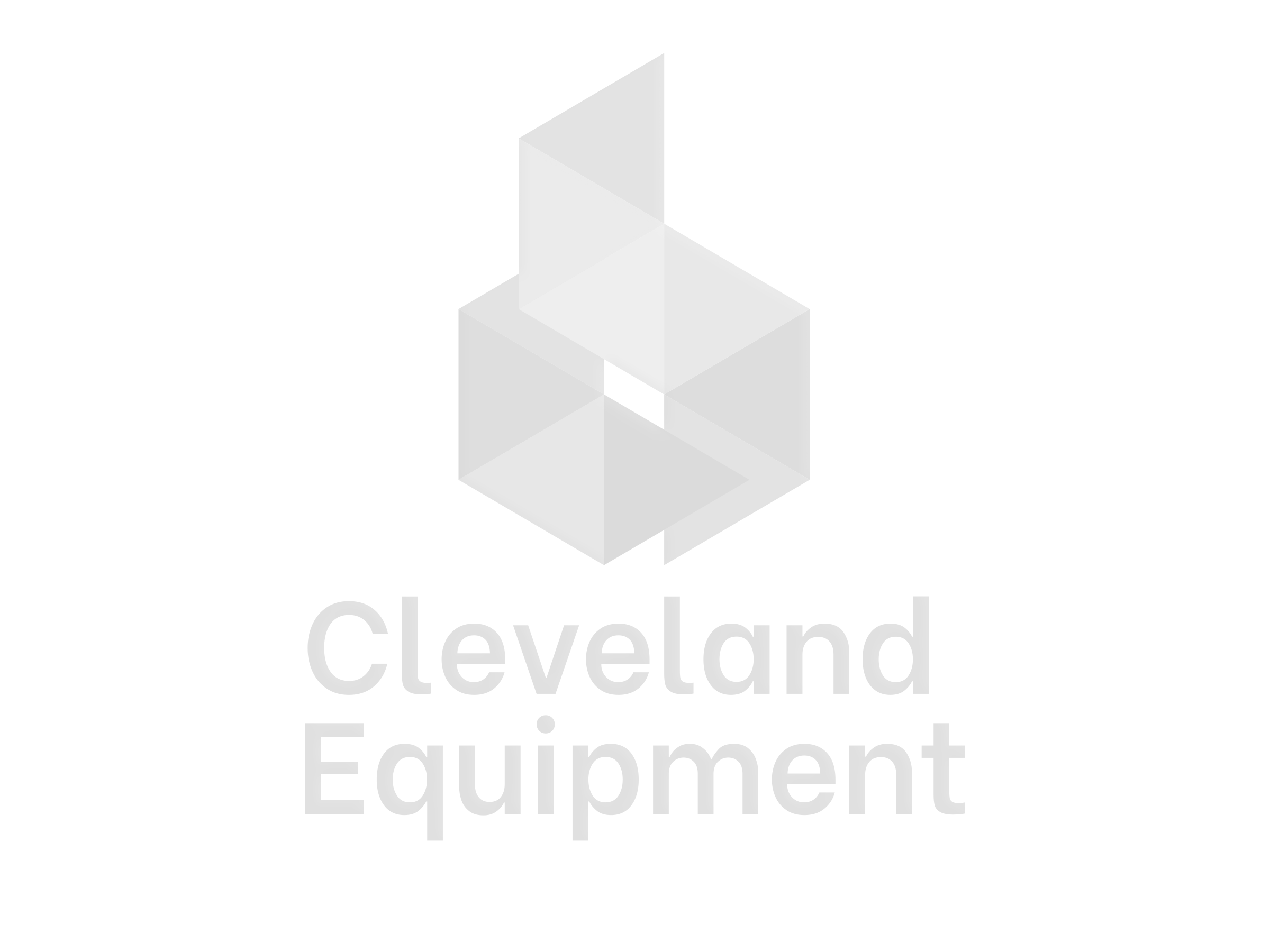 If you're looking for inkjet date code printers, you came to the right place. Cleveland Equipment sells semi-automatic and manual inkjet date coder machines. Whatever your need for a date code printing machine, we have you covered.
What is a Date Code Printer Machine
Inkjet date coder printers can print on any material, such as plastic, wire, paper, cable, resin, metal, glass, and many more. Also known as lot code printers, these machines are commonly used to print expiration dates, barcodes, or lot numbers.
For instance, if your facility boxes items, either for storage or shipment, the boxes likely need to be labeled. One of these box printers will get the job done nicely. And since we offer case printers in a range of sizes, case coding has never been easier. From large carton printers to small parcel printing, our inkjet date coder machines will make your operation more efficient.
Examples of Lot Code Printers
One of our most popular lot code printers is the CE-41C, and for good reason. Our CE-41C Semi-Automatic Lot Code Printer is an ideal choice if you need to print lot numbers. However, expiration dates or other information is just as common. Typically, this lot code printer is ideal for plastic, paper bags, or other packaging material.
This reliable inkjet date coder machine is small and, lightweight, weighing a mere 31 pounds. And even though it takes up such little space, it has some impressive features. By letting you trace your products with date codes or other information, this small but mighty machine is all you need.
And when it comes to options, this lot code printer comes with various numbers and letters for imprinting. And if that isn't enough, we have additional numbers and letters in stock. Capable of printing a five–line area, the 120W CE-41C can print 20 to 70 pieces a minute.
Another example of a popular date code printing machine is our lightweight Manual Coding Machine. Weighing just 9 pounds, this powerful code printer machine can print 10 to 30 pieces per minute. Like our Semi-Automatic Lot Code Printer, it prints letters or numbers on plastic or paper bags.
If you prefer, you can include date codes, lot numbers, and expiration dates. Simply put, this lot code printer is an easy and inexpensive way to track your products.
This inkjet date code printer is compact and lightweight. And because of this, it boasts a design that is easy to use, not to mention cost effective. Whether coding on primary or secondary packaging, this inkjet date code printer can streamline your efforts.

Additionally, this inkjet date code printer can print on both porous and non-porous surfaces. This makes it the ideal code printer for just about any printing applications across a variety of industries.

 Independent printhead separated from the controller
5-inch color touchscreen display
Printing on porous or non-porous surface
Controller stores up to 500 messages internally
Printing height up to 12 mm (0.5″)
Printing speed up to 60 m/min (200 ft/min)
Resolution up to 600 x 600 dpi

** Ink not included with printer purchase.
** Contact a sales rep to customize for your application.

This inkjet coder printer has a particular design, featuring a curved deflection plate along with a spring mechanism. This enables the code printer to print directly onto your product, even if the surface is uneven.

With this design, you can easily guide or stretch the code printer across uneven surfaces at close range. Some popular uses for this inkjet date coder printer are glass bottles or eggs. If specificity is what you require, this might be an excellent consideration for you.

Independent printhead separated from the controller, suitable for various working environments
Stretchable printhead can stretch from 0-12mm accommodating an uneven surface
Printing on porous or non-porous surface
5-inch color touchscreen display
Printing height up to 12.7 mm (0.5″)
Printing speed up to 60m/min (200ft/min)
Resolution up to 600 x 600 dpi

** Ink not included with printer purchase.
** Contact a sales rep to customize for your application.

Similar to the CE-ELFIN-2C.5, this inkjet date code machine can easily glide across most uneven surfaces at a close range. Additionally, it has the ability to print clear identifiers directly onto your product, whether porous or non-porous.

Printing speed up to 60m/min (200ft/min)
Resolution up to 600 x 600 dpi

Supports up to 2 printheads

Printing on porous or non-porous surface

Stretchable printhead can accomodate an uneven surface

** Ink not included with printer purchase.
** Contact a sales rep to customize for your application.

This inkjet coder printer is an incredibly powerful machine that will print just about anything. The design features independent printheads that are separated from the controller. This enables the code printer to handle either curved or uneven surfaces.

Additionally, these independent printheads allow for multiple combinations of printing. For instance, you can print on a single side, or two sides of your package at the same time. This versatility makes this an ideal inkjet date code printer for those requiring detail.

 7-inch color touchscreen display
 Supports up to 4 printheads
 Printing height up to 2.0″
 Easy adjustment for down and side printing
 Printing on porous or non-porous surface
 Printing speed up to 60m/min (200ft/min)
 Resolution up to 600 x 600 dpi

** Ink not included with printer purchase.
** Contact a sales rep to customize for your application.

Multilingual Support
Support Wifi connection
Four-wheel Module
Built-in Encoder
Built-in Barcode Scanner
Alignment Tool Included
Multi-line Printing
Printable Heights 1~12.7mm

** Ink not included with printer purchase.** 

BOX CODE PRINTER

Mount on any of our carton sealers!

CoPilot uses proven Xaar piezo technology resulting in razor-sharp print
Print up to .7″ of hi-resolution characters, bar codes, and logos at 185 dpi
CoPilot's 4.3″ full color touchscreen
Compatible with Squid Ink's easy-to-use Orion™ message software

 ** Ink not included with printer purchase

The CoPilot Hi-Resolution Printing System utilizes oil-based inks for printing on a wide range of porous substrates.

Not compatible with solvent-based inks / non-porous substrates.*

** Ink not included with printer purchase.
** Contact a sales rep to customize for your application.

Special Price

$2,190.00

Regular Price

$2,604.00